Working in a busy Café can be demanding, having a fast and reliable tech system is essential.

With ACE Café POS system taking orders at the table is easy with real time data sync to our ACE Waiter app and ACE Kitchen KDS application.
✓ ACE POS from a single branch Café to a multi branch empire.
We have you covered with our epos system. Our POS System is built with multiple features we know will help you run your business easily and efficiently.
✓ ACE POS is a cloud based Point of Sale system but also works offline.
While having internet access you can manage your POS remotely, you have full control over your POS System, you can manage your menu, take reservations also staff and driver management,  you can see every sale with real time updates.
✓ ACE POS Pricing structure is very simple, no hidden fees and no contract pay as you go POS system, pay monthly and cancel anytime.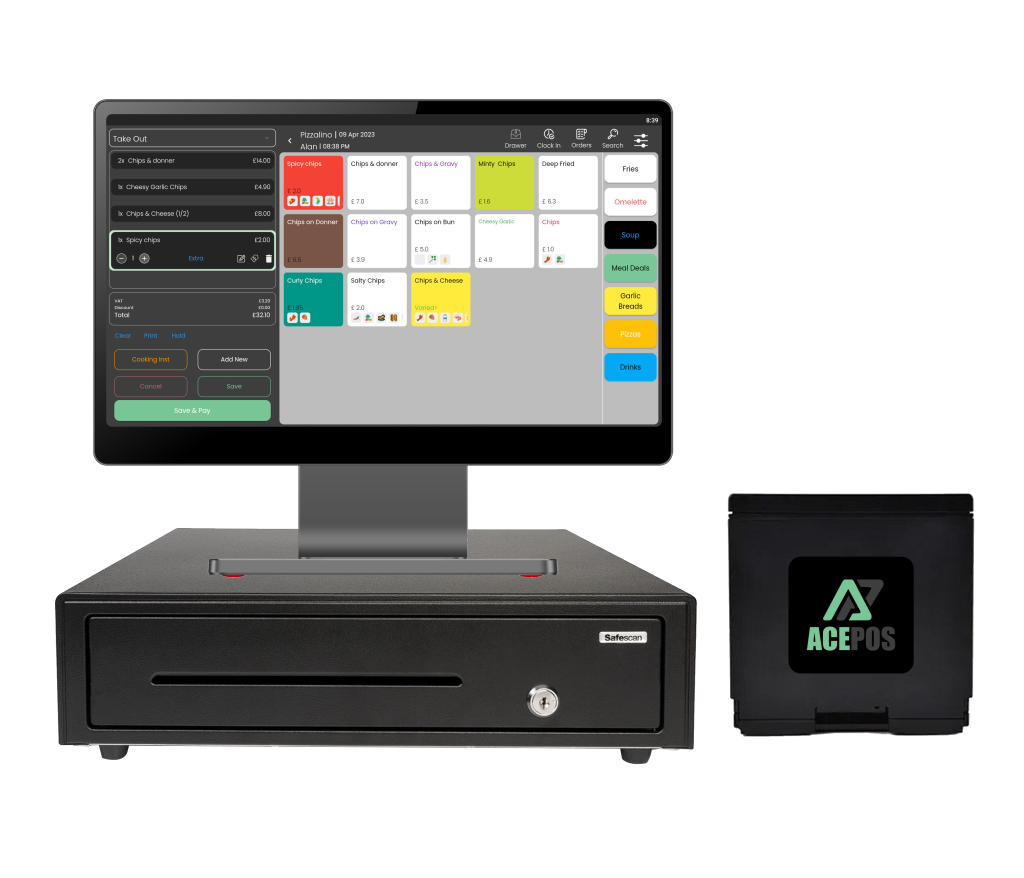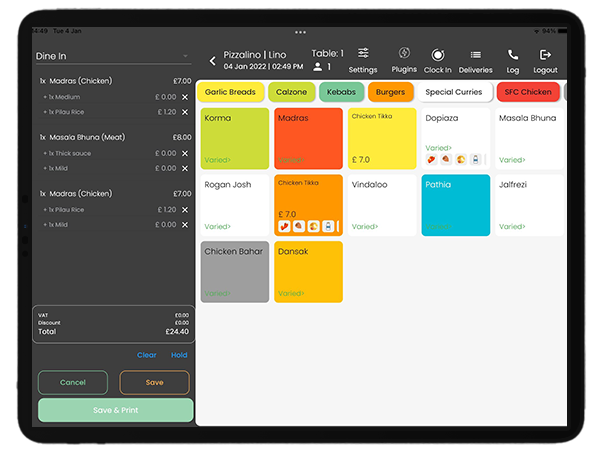 Taking orders at the table has never been so easy!
With ACE Waiter App you can serve multiple tables and sync with other waiter devices, without having to leave the restaurant floor. 
Comprehensive, yet easy to use waiter app, runs on Android and iPad.
Real time sync with your main POS or other waiter apps. send orders to print remotely.
Never miss an order
Orders placed on POS, Waiter or Kiosk, synchronised real time.
Modified orders, also shown on the order screen, highlighted so the chef's see updates and make real time changes.
ACE POS
Anywhere around the world
Remote Access
ACE POS Manager, allows you to access your POS system anywhere, from web browser or you can download our ACE Manager app for Free. Real time data sync, update menu, manage locations and more.
Complete Point of Sale
SOLUTION
Point of Sale system built with all the features needed to run and manage your business.
iPad POS
Whether you're a large restaurant of multiple location, or a family run café, you can now tailor your EPOS software to suit your business needs.
ACE POS iPad POS system is at the heart of everything we do and we've created an intuitive.
Easy-to-use solution that's both powerful and perfectly customisable to suit your business needs.